These luxury islands near Singapore are perfect for weekend getaways. Our pick of the best beach resorts near Singapore promise barefoot luxury at its finest.
If you've ever wanted to head off on a short getaway from Singapore for a luxury escape on the beach, then you are in luck.
Two countries near Singapore, Malaysia and Indonesia play host to some of the most beautiful beach resorts near Singapore.
All of these short trips from Singapore are easily doable by car and/or boat in just a few hours.
These best beach resorts near Singapore offer the ultimate in barefoot luxury. They are the kind of place where you kick off your flip-flops the moment you step ashore and don't even look for them again until it is time to leave.
These Malaysian and Indonesian islands near Singapore are exactly how you would dream up your ultimate beach retreat. Rustic chic pervades throughout the villas and eco-consciousness is the name of the game.
Some islands have no Wi-Fi; some have no air-conditioning. There aren't even any locks on the villa doors here. We are all friends in paradise after all!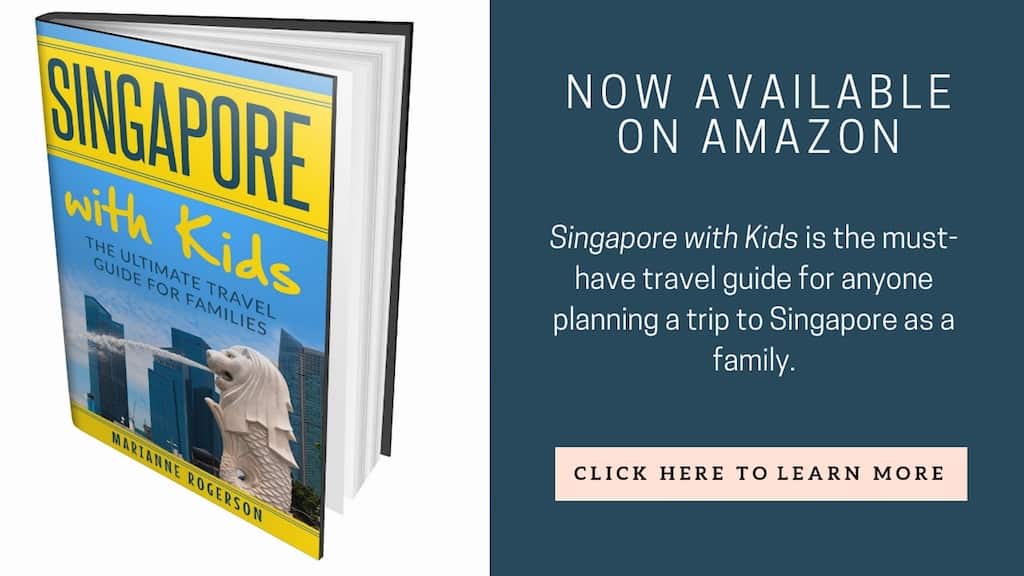 Whether you live in Singapore or planning a visit on vacation, read on for some serious wanderlust and inspiration for your next weekend getaways from Singapore.
Batu Batu
Batu Batu on Pulau Tengah is the perfect destination for a weekend getaway in Malaysia.
Pulau Tengah originally caught the world's attention when it starred as the location for Expedition Robinson, the original Swedish television series behind Survivor. It has since played host to similar television franchises from France, Holland, Belgium and Finland.
The private island near Singapore became home to Batu Batu resort in 2012.
The 22 luxury air-conditioned villas are a far cry from the subsistence living of Survivor, but the rugged natural beauty of the island is still at the forefront of its charm.
Sandy pathways wind through coconut groves and the villas are set in amongst the wild jungle, or along the naturally white powdery beaches.
The villas at this Malaysia beach resort near Singapore were all built by local carpenters, using native hardwood. They feature large 4-poster beds with mosquito nets and huge bathrooms with oversized bathtubs.
One of the things we found strange was the salt water in the shower, but I guess that's eco-living for you.
Sizeable private balconies offer views out to sea or into the thick of the jungle, while children's annexes outfitted with bunk beds give parents the privacy so often lacking in hotel rooms. (And have the added bonus of providing much excitement to the children).
But with such an incredible island to explore, we didn't waste much time in our villa. Within seconds of alighting on the jetty our kids had spotted a blue spotted stingray, some needlefish and a cuttlefish in the crystal clear waters below.
So our first stop on our Malaysia island holiday was the dive centre, where we borrowed snorkelling gear to explore the protected reef of Johor Marine Park.
Batu Batu's conservation efforts include a Turtle Watch Camp, where they compensate local fisherman for handing over turtle eggs, in order to give them the best chance of survival.
You can take a tour of the onsite turtle hatchery and learn about the critically endangered Hawksbill and Green turtles.
The rest of your days at this Malaysia resort near Singapore can be spent hanging out at the sea-facing infinity pool, checking out some of the best beaches near Singapore (there are 8 to choose from on Batu Batu) and exploring by kayak and paddleboard.
Don't miss sundowners at the beach bar before heading to the open-sided pavilion restaurant for dinner, where we found the food to be amongst the best of all the islands around Singapore.
Click here to visit the Batu Batu website to learn more.
Getting to Batu Batu:
Private taxi from Singapore to Mersing in Malaysia (details on Batu Batu website) takes approximately 3 hours. Private boat transfer from Mersing to Batu Batu takes around 20 minutes.
Telunas Private Island Resort
Telunas Beach Resort has been a fixture in the Riau Indonesian islands near Singapore for 13 years, since three American college friends created it as a back-to-basics beach resort for a cheap short getaway from Singapore in 2004.
When its Private Island resort debuted in 2014, they decided to take things up a notch, and the Private Island resort was quickly welcomed into the prestigious Conde Nast Johansen Luxury Hotel – Spa collection.
The 15 villas at this holiday island near Singapore branch out on stilts over the water, resembling a local water village or kampung.
The villas are constructed using ethically-sourced local materials, where even the roofing comes from sagu leaves that are only collected once they have naturally fallen to the ground.
While these water villas may be Indonesian kampung on the outside, their interiors are all New England beach house, with white washed wood paneled walls, distressed wood flooring and shabby chic furniture repurposed from local fishing boats.
Out of all the island resorts near Singapore, the rooms here are my favourite.
There's a separate living area with rattan sofas and a children's loft bedroom that sleeps up to three children.
There's no Wi-Fi or television at this Indonesia resort near Singapore, so it's all about good wholesome family fun. The kids can try their hand at fishing, jumping off the jetty and paddle boarding in the calm waters.
You can take a kayak expedition around the island (it takes around 30 minutes to circumnavigate the island) or embark on a nature walk to discover the 'secret beach' on the other side.
The Telunas Beach Resort is a 2-min shuttle boat ride across the bay. Although the accommodation at the Beach Resort is distinctly no-frills, it does benefit from a spectacular beachfront – a huge expanse of sand where you can hunt for hermit crabs and mudskippers and splash around in the shallow water.
The big advantage Telunas has over the other private island resorts near Singapore is its fully supervised kids club.
So while the kids are being entertained with hermit crab races or arts and crafts activities, mum and dad can escape to the blissful open-air overwater spa.
Treat yourselves to an aromatherapy massage to the sound of the splashing waves and cicadas in the mangrove trees. Life doesn't get much better than this!
Click here to read our full review of Telunas Private Island Resort.
Click here to visit the Telunas website to learn more.
Getting to Telunas:
Ferry from Singapore's Harbourfront ferry terminal to Sekupang in Batam takes approximately 50 minutes. Transfer via private boat from Sekupang to Telunas takes approximately 1 hour 20 minutes.
Nikoi Island
Nikoi Island was one of the original private island getaways from Singapore, having opened to the public in 2007 and still a favourite destination for many.
The 15 beach houses of this rustic yet luxury resort near Singapore combine traditional Indonesian architecture with contemporary fixtures and fittings. The use of driftwood and alang alang roofing helps them blend into their beautiful natural surroundings.
The double layered roof design promotes natural ventilation from the sea breeze and eliminates the need for air-conditioning, although you will be pleased to know there are also overhead fans as back up.
One of the highlights of a short getaway from Singapore for family vacations here is the swimming pool. Located away from the main resort buildings, the pool here is set amongst the granite boulders and offers spectacular views over the South China Sea.
There is a separate kids wading pool and a beach bar to keep everyone in refreshments.
There are plenty of activities to keep you occupied here during short breaks from Singapore. Lots of watersports are on offer, including windsurfing, kayaking, stand up paddle boarding, sailing, snorkelling and diving.
Away from the water there are also two grass tennis courts, croquet and boules to keep you entertained.
Food is another highlight at this holiday destination near Singapore. Dinner is served at long driftwood tables, with the menu changing daily depending on seasonal produce available in the local markets.
There are also three bars to choose from, including the pool bar, Yogi's beach bar and the stunning Sunset Lounge where you can kick back on a beanbag and watch the sun go down as you sip on a cocktail.
Click here to visit the Nikoi Island website to learn more.
Getting to Nikoi
Ferry from Singapore's Tanah Merah ferry terminal to Bintan Resorts in Bintan, Indonesia takes approximately 1 hour. Land transfer across Bintan is around 1 hour, followed by 20-minute boat transfer.
Pulau Joyo
Also in the Indonesian islands off Singapore is Pulau Joyo. For us this is the ultimate castaway isle to live out your Robinson Crusoe fantasies.
Originally built by Hong Kong-based shipping magnate Antony Marden as a family holiday home, the island opened its doors to the public in 2011.
Construction at this island getaway near Singapore has been restrained to just five driftwood 'palaces' and two traditional Javanese joglos, so seclusion and privacy are guaranteed.
The three days we spent on the island we barely saw anyone, apart from evening meal times, despite full occupancy.
Start each day of your weekend trip from Singapore with a walk around the island, following monitor lizard tracks in the sand. You can swim, snorkel, paddle board, kayak, read, eat and play.
Chill out and take it easy on one of the best islands near Singapore.
End the day with a bonfire and dinner on the beach, count the stars and be thankful that there is more to life than traffic and shopping malls and television and emails, and all the other mod-cons you will happily forget while you are in this little slice of paradise.
Click here to read our full review of Pulau Joyo.
Click here to visit the Pula Joyo website to learn more.
Getting to Pula Joyo:
Ferry from Singapore's Tanah Merah ferry terminal to Bandar Bentan Telani in Bintan, Indonesia takes approximately 1 hour. Land transfer across Bintan is around 1 hour 20 minutes, followed by 25-minute boat transfer.
Other private islands near Singapore for vacation:
Cempedak Island – www.cempedak.com (Adults only)
Pangkil Island – www.pangkil.com (Whole island hire only)
Bawah Island – www.bawahisland.com (Accessible only via seaplane, ages 10+ only)
Pin it for Later!