Last week we fulfilled a lifelong dream to visit the beautiful Guilin in China. Near the top of our list of must-do trips while we were here, was a day trip to Longsheng and the Longji Rice Terraces. We were slightly worried about how the kids would handle such a long day – three hours in the car each way – but we took plenty of colouring books and stickers (ok yes, and iPads) and luckily there was enough to keep them entertained when we got there.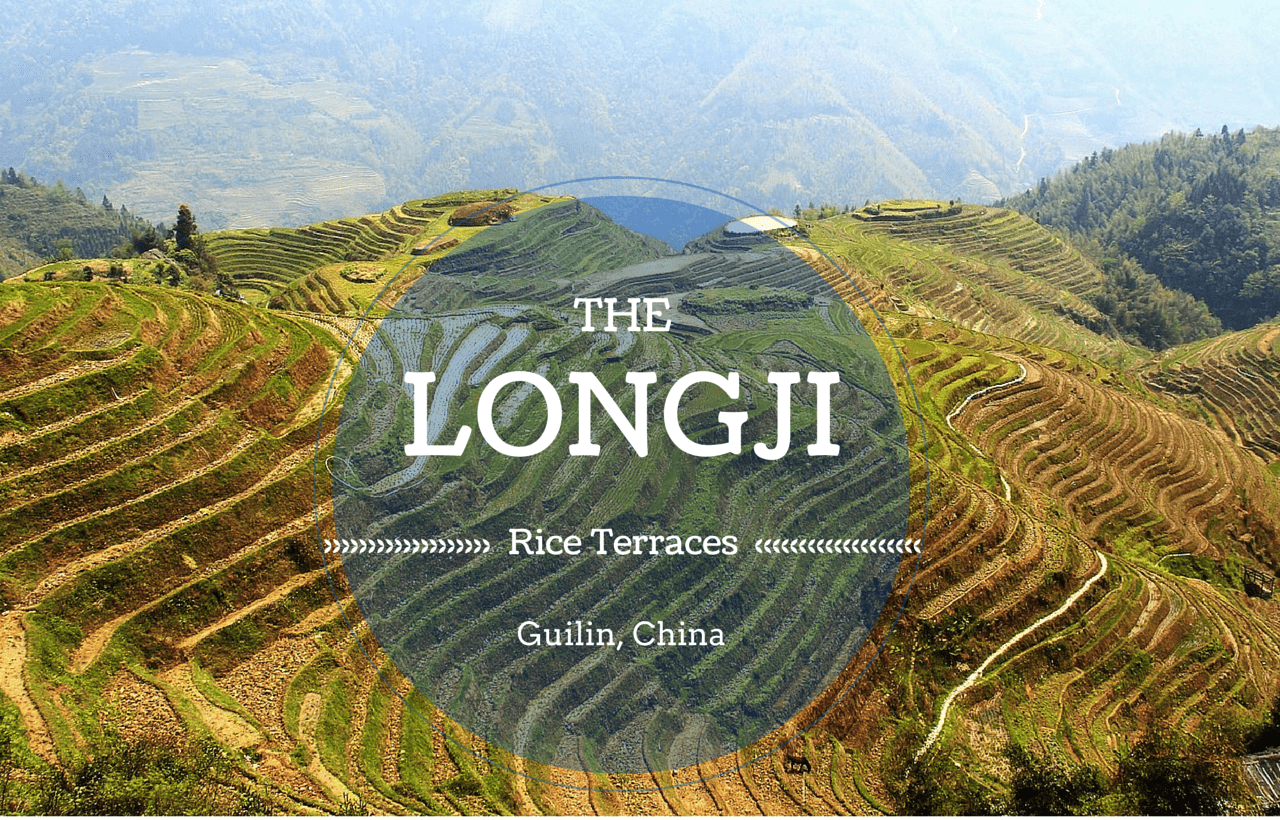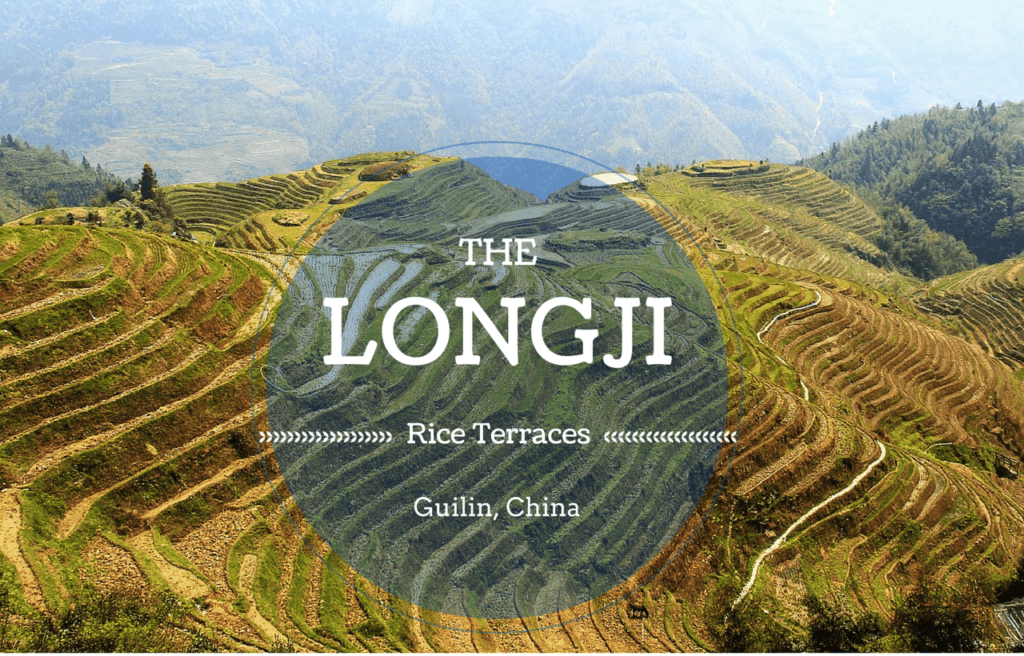 Longsheng is 100km Northwest of Guilin and is famous for its staggering rice terraces, which date back to the 13th century. Longji means 'dragon's backbone' as the rice terraces resemble a dragon's scales as they cascade down the hillside. There are several villages within the Longji Rice Terraces, but we were recommended Ping'an for having the best scenery, and the most established rice terraces. For this reason it is also the most popular with tourists, but it was still not that crowded, despite visiting on a holiday weekend.
Unfortunately to reach the viewpoints, it is a one-hour trek up a series of steps, which could be a challenge if your children are as averse to walking as mine. However, my 4-year old did manage it and even exclaimed "Wow!" when we reached the first viewing point, despite grumbling the whole way up the hill. The climb is definitely worth it – the rice terraces twist round the contours of the mountainside like ribbons for as far as you can see. An incredible sight.
Ping'an is also home to two of China's ethnic minorities – the Zhuang and the Yao. The Yao women were the biggest hit with my kids. They are most famous for their long hair, which they only cut once during their lives – when they are 18 years old and ready for marriage. One of the women in the village even holds the Guinness World Record for the longest hair. While we didn't manage to track her down, for a small tip one of the other women happily let her hair down to show how it reached the ground, holding both my kids in awe!
The souvenir shops here are filled with local artisanal crafts and are fun to potter around. The kids were fascinated to watch the men polishing water buffalo horns to create shiny hair combs, and the women mashing up chillies to make chilli sauce, or making candy from ginger and peanuts. There is even the opportunity to dress up in ethnic clothing to pose for photos, if your kids are into dressing up.
Lunch in Ping'an was also a highlight and we enjoyed the best meal of our whole trip here – don't miss the Bamboo Rice, a local specialty combining rice with taro, pumpkin and spices which is then cooked inside bamboo on an open fire. There are plenty of restaurants to choose from, many boasting fabulous views from outdoor balconies.
If you are planning to visit Longsheng with kids then you should note that the drive to Longsheng took around three hours from Guilin (despite all the guide books saying two hours), and was slightly quicker going back. If you chose to stay in Yangshuo, it would be at least another hour in each direction (longer if you go by public transport), so I would recommend staying in Guilin itself (at least for one night) if you plan on doing this trip.
Another highlight of our trip was the boat cruise down the Li River. Read about more fun Things to do in Guilin with Kids here.